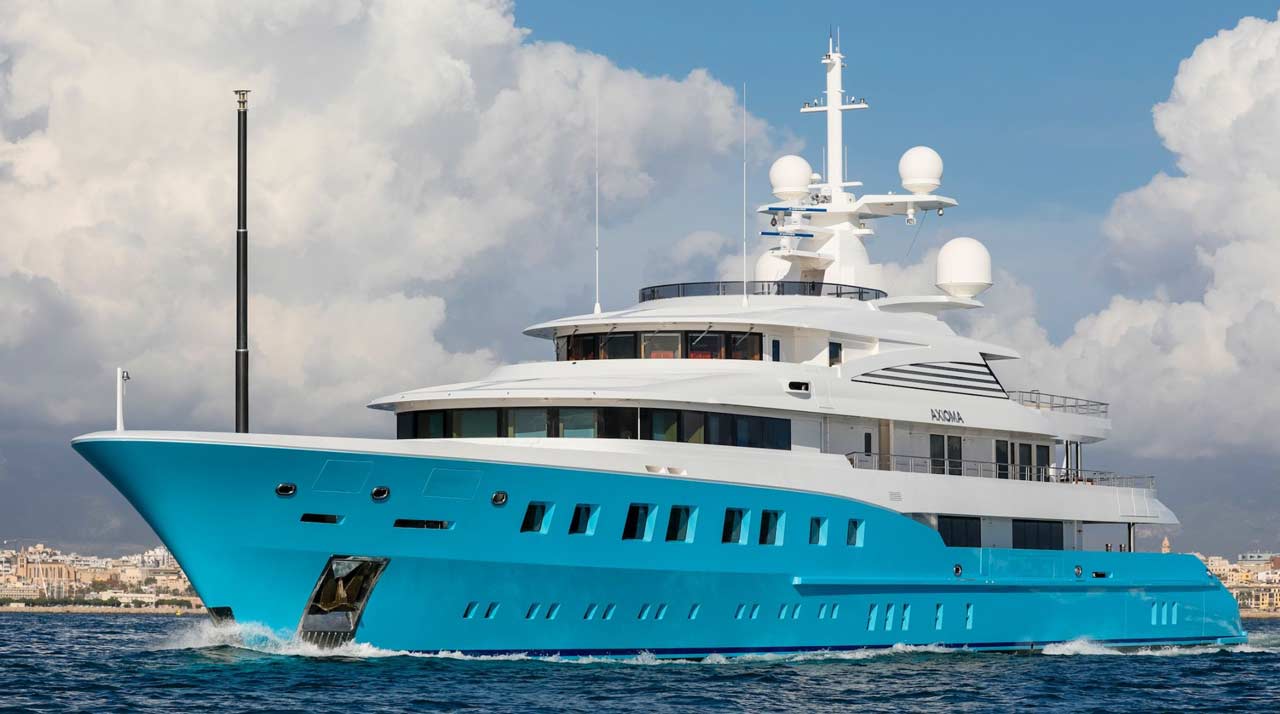 We speak to Captain Mark Giblin and Captain Tom Filby about rotation and how to make it work successfully…
The 72m Axioma is renowned for its popularity on the charter market and its carefully considered guest area layout that is well suited to charters, including standout interior features such as a spectacular double-height atrium with open mezzanine in the main saloon and an enticing infinity pool and beach club area. The yacht is also well-known for its crew, who offer a charter experience that keeps clients coming back every year. This can be attributed to good team work on board, an effective rotational programme for the senior crew, and Captain Mark Giblin and Captain Tom Filby at the helm.
"As good-looking as the yacht is, it is still inanimate until you add the personalities of the crew and the on-board offerings," says Captain Giblin, reflecting on what makes Axioma so popular on the charter scene. "As charter captains, our job is to spend time with the guests and be the glue between the catering side and the entertaining side. Of course, we are involved in the day-to-day running of the ship, but we are also always looking at how to enhance the on-board experience for guests."
The captains, first officers, chief engineers and ETOs all have rotation on board Axioma, with the thought process being, like many busy superyachts, that senior crew working three months solid followed by three months off are going to be much more efficient and refreshed than those on board for a full season of back-to-back trips.
"We try to run the programme as seamlessly as two individuals can run it…"
In terms of the practicalities of making rotation work for its senior crew, Axioma has a few key processes in place. Firstly, the captains will work together to have the following six months carefully mapped out – with natural junctures in charter trips, deliveries or maintenance periods dictating the changeover dates roughly every three months. They will also try and stagger the changeovers so that, for example, if the chief officer is going off on rotation, it will be three weeks after the captain, to ensure that there is enough overlap, which keeps the boat running smoothly.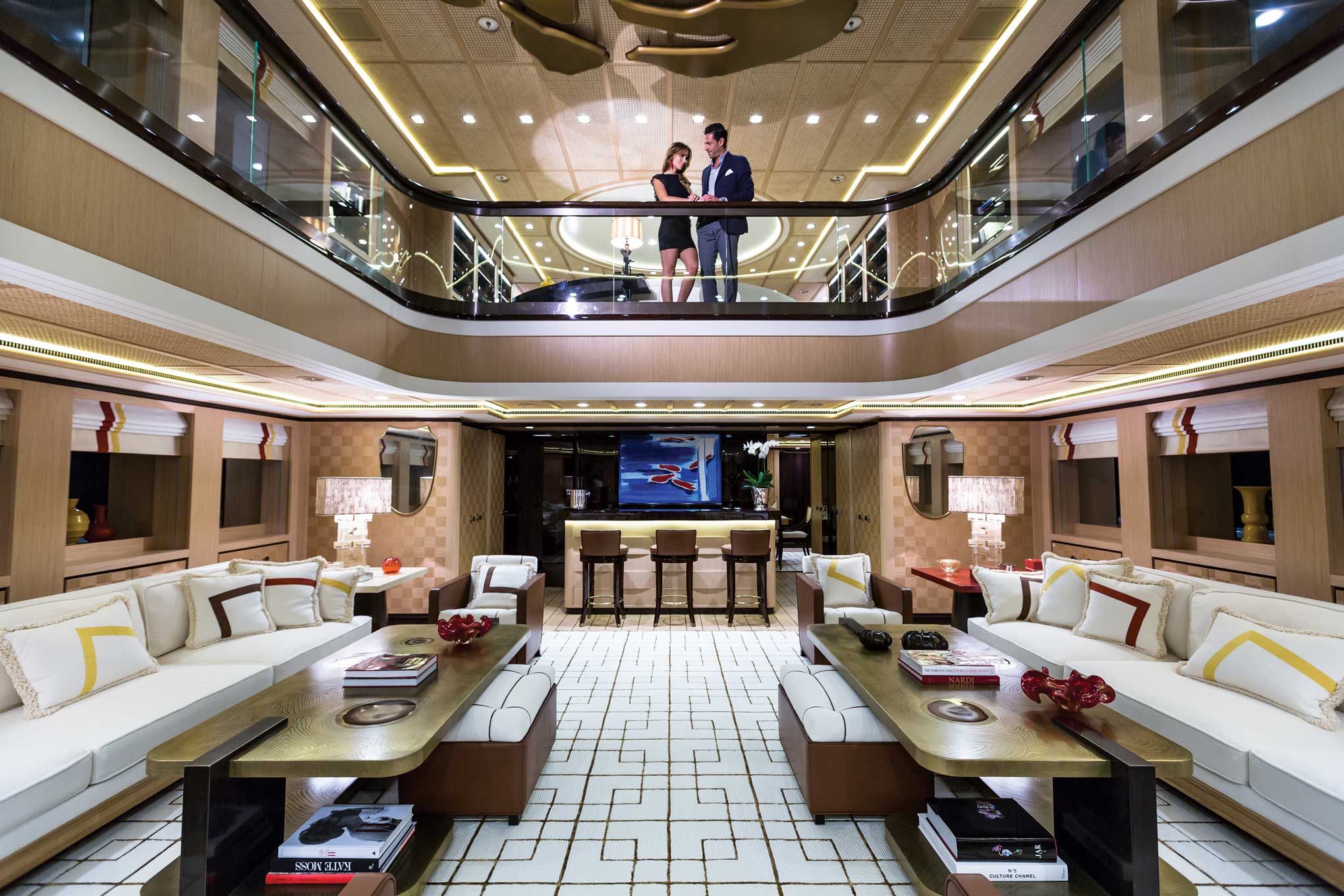 With a boat like Axioma, a consistently high standard is expected by its guests. So, how is this achieved with two captains? "How we sell the Axioma experience is that, whichever captain is on board, you will get the same guest experience, at the same high standard," explains Captain Giblin, who has been on board for over four years. "We try to run the programme as seamlessly as two individuals can run it – it would be impossible if one captain were to do it one way and the other another way. That's why, when we were recruiting Tom, we were very careful to recruit someone with a similar personality and a similar outlook as me."
"And I think we are on the same page with that," adds Captain Filby. "I see myself as slotting directly in with Mark: not trying to rock the boat or change anything, but to keep up the operation of the boat and to fill Mark's shoes whenever he goes away. Axioma is already set up and already a very successful charter yacht, so there is nothing really for me to change in terms of the format except to carry it on."
Both captains are also consistent in their attitude towards crew management. "We expect everyone to be a team player: nobody is bigger than the boat," concludes Captain Giblin. "We are a very busy boat, and we make it clear during the interview stage that crew have to work very hard on board. In return, we offer a decent package with training incentives and a very well-respected yacht to add to their CV."
Full details of Axioma can be found here
Credit: First published on superyachtnews.com. Many thanks to them and to the author, Bryony McCabe, for their permission to republish.
Image credits: Jeff Brown | Breed Media